Our Guest Book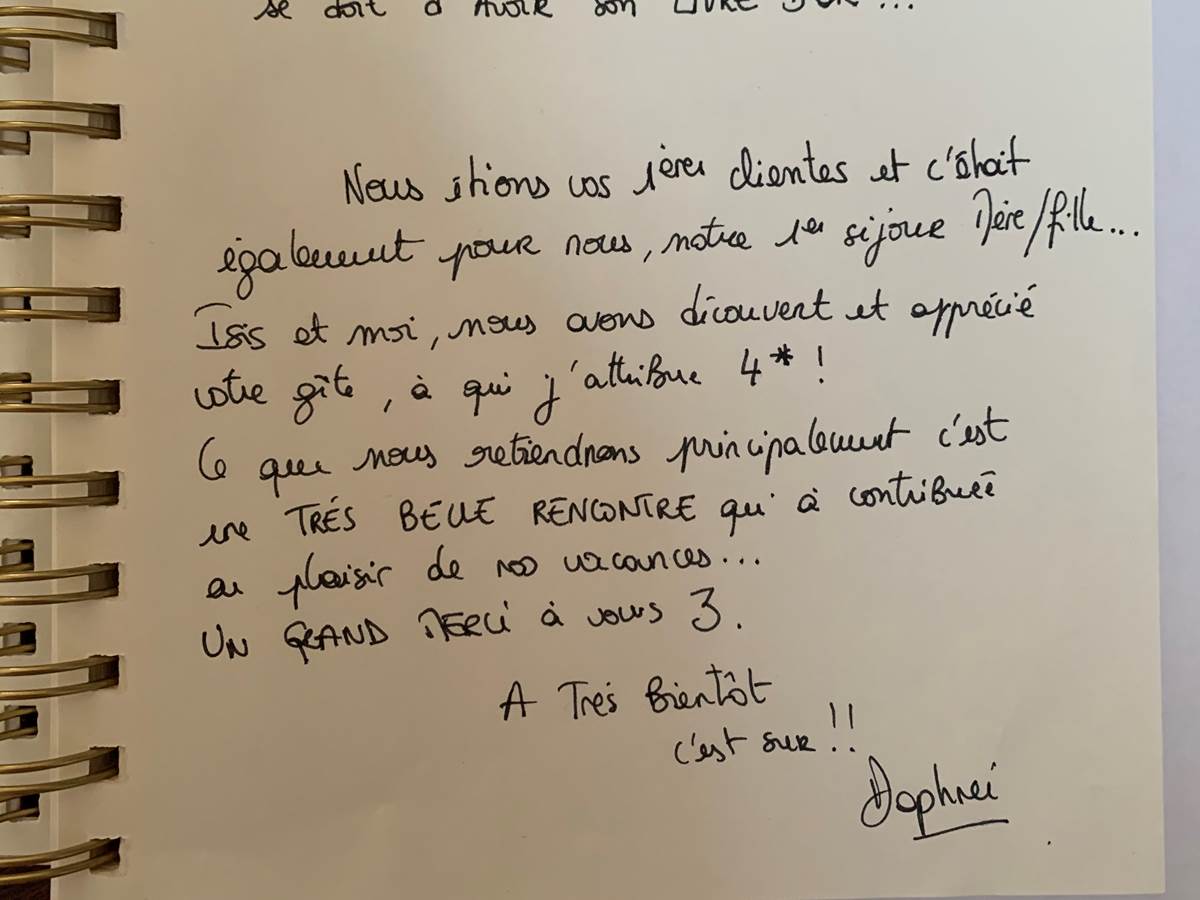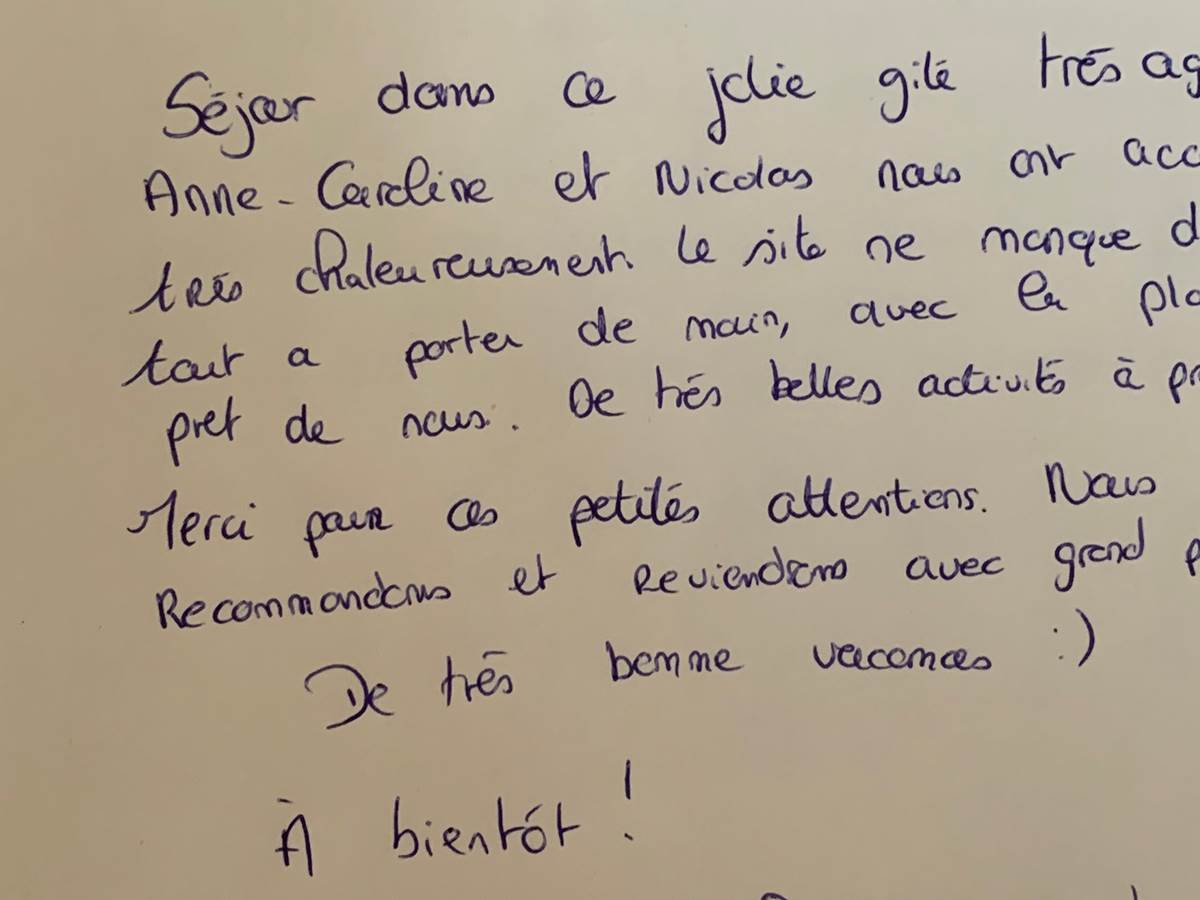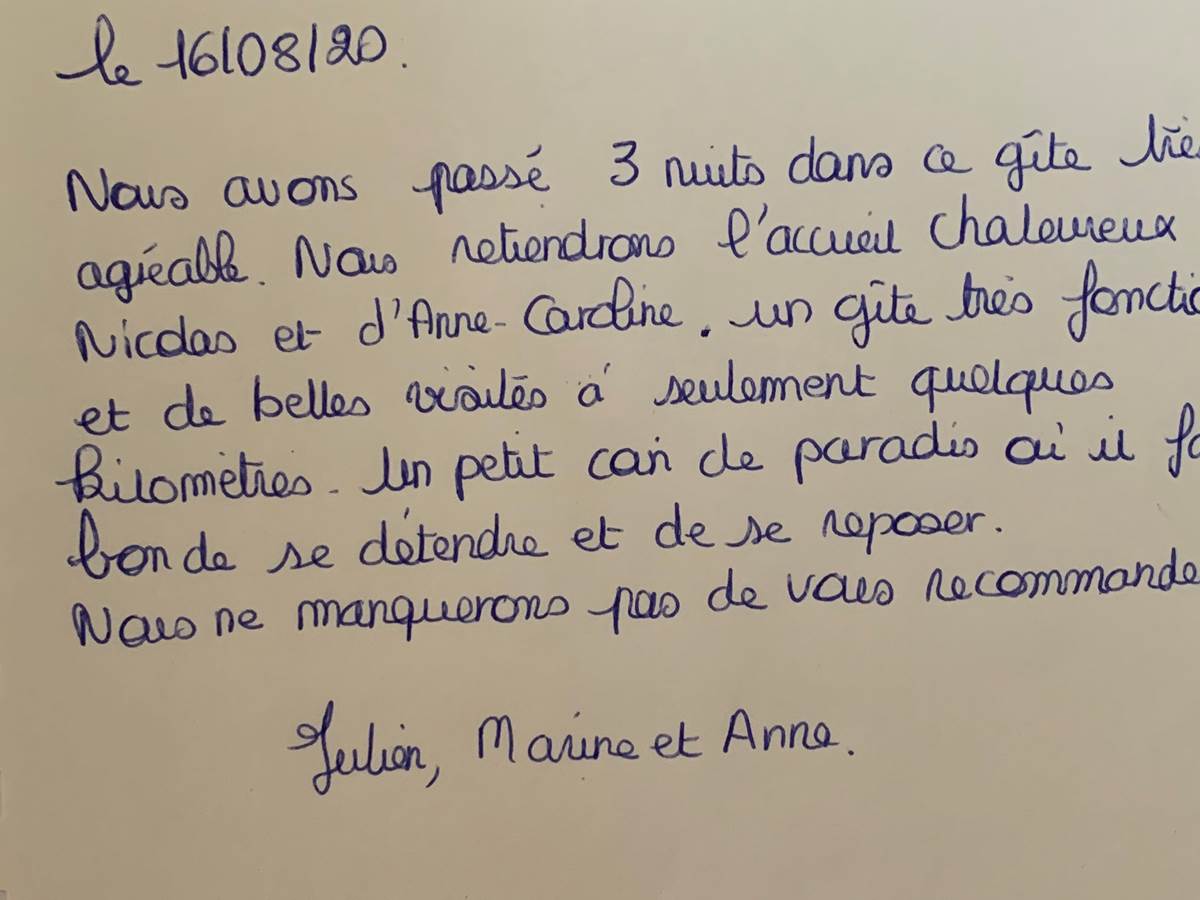 If between Google, AirBnb, Booking or Tripadsivor you still need to look for comments on Couette & Croissant, you are on the right page.
You will find there some feedbacks of our guestbook being in our "Gîte".
We thank the customers who took the time to write a few lines.